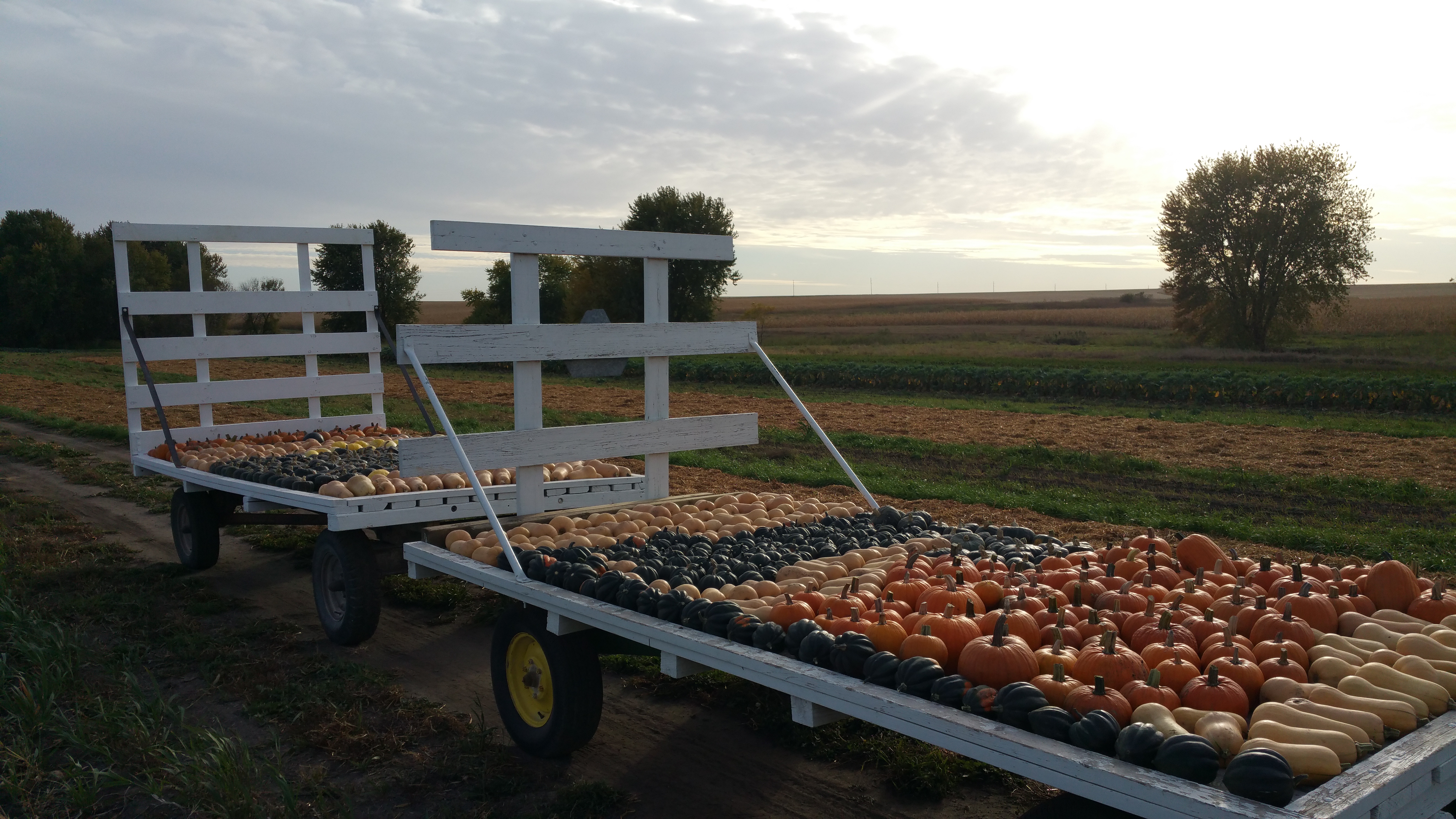 Fall Share
Starting the first week of October our farm offers a Fall Share that will continue 4 weeks and conclude at the end of the month. Our Fall Share operates the same as our Summer CSA but consists of more storage crops as well as greens and other cold loving vegetables. This is a great opportunity for anyone who would like to eat local even when the weather isn't so nice. With our high tunnel we can offer our fall crops a protected structure to promote healthy growth as temperatures begin to decline. Combined with our outdoor production we are able to offer a large variety of high-quality and great tasting crops. Fall is our favorite time to grow because pests and weeds do not compete with our vegetables and the cool weather sweetens many of our crops to make them taste even better!
Winter Storage Share
Following the completion of our Fall Share we offer a Winter Storage Share that provides a variety of storage type crops that can be used throughout the winter season. This share typically includes vegetables like: Beets, Carrots, Cabbage, Garlic, Potatoes, Squash as well as other crops that we still have available on the farm. We plan on delivering this last share of the year the week before the Thanksgiving Holiday.
Sign Up
Sign up for both the Fall Share and Winter Storage Shares is currently open. Please click the link below and you will be redirected to our online Google Forms Sign Up. Once completed we will send you an email confirming your spot on our farm!